When it comes to coffee each and every one of us has a different taste. And the most important role here is played by the coffee to water ratio. So, to get the best-flavored coffee you have to take a precise care of the ratio you use.
And for a drip coffee, this ratio is highly essential as it makes the true, deep and dark drip coffee that you like. Improper ratio just makes it a drink. Do you want to have a drink or the perfect drip coffee?
The Perfect Coffee and Water Ratio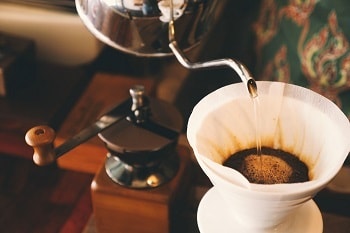 The secret of a perfect coffee is the coffee and water ratio. There are obviously different tastes preferred by us all. Some are dark coffee lovers whereas some are the lighter ones. But either to make a dark or lighter coffee you need a perfect ratio of coffee and water.
So what is the perfect ratio for the best drip coffee?
Basically, you require having a 2 tablespoon coffee for every six ounces of water. This is the golden ratio that can make you the perfect drip coffee for you. No matter whether you are making manual drip coffee or the auto drip coffee, for both the ratio is the same.
But if you insert a less amount of water during the process, there will be some waste of the coffee grounds. And if you use a plenty of water, then the intensity of the coffee will not be the one as you desire.
However, after the ratio of coffee and water, the next thing for the perfect drip coffee is the temperature on which you make it.
Conclusion
So now you know the right coffee to water ratio for drip coffee, right? We hope that we have served you well.
However, if you have any other queries, let us know. We'll love to assist you at Coffeemakered!