Welcome to the coffeemakered. So you're on this website, that means you're a coffee lover and want to know more about coffee.
These four amiable friends are behind the CoffeeMakered: Ryan, Michael, Victoria, and Keith . Hey there, I am Victoria from our happy quartet. Our usual hangouts during college days were incomplete without coffee.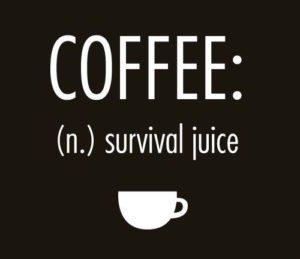 We all then were coffee buffs and also worked at Costa Coffee together. Our friendship has this great profound interest in common, Coffee! And that has never changed. The college days passed and we took off to pursue our dreams in the corporate world.
On one good evening, Ryan called me and asked my whereabouts. And the second thing he asked was "Do you still have a coffee?" I was astonished and the nostalgia of those days left me with cheerful goosebumps. Well, the reality startled me a bit and I thought why on earth Ryan would bring coffee into our conversation with a deep sense?
He sounded serious and I could see something coming. He asked me if I could join him, Keith, and Mike. I said ok and then a great get together happened. Ryan explained everything about how we still could share our coffee love with the people across the globe.
He shared his idea, and we three shared our opinions, made inputs, and finally agreed to create the CoffeeMakered.
So this is how our blogging journey began, and we have posted marvelous coffee articles and guides for you. Michael and Keith love to try and experiment the best coffee from across the world, while I and Ryan love roasting and brewing our own coffee we consume in the US.
It has been a great journey so far, and by the way, our website is only one year old. Wish to make it better and bigger in the coming time. And for achieving this, we would need some support from all the readers like you!
What we actually do?
Many of you have asked us through mail about the work and service we provide. Well, we mainly focus on reviewing Coffee related products. Therefore you will find articles like Single Serve coffee maker reviews and even brand reviews.
Other than this we have also included 'Only Blog' kind of articles. This section is handled by Ryan and Mike since they are much better with handling Coffee facts and writing about it than me and Keith. This is more interesting and dedicated for those who wish to know more about the beverage.
How could you contribute to us?
This is quite simple, just do a check on our blog articles first. If you genuinely liked the writing, then do a follow on our page. By doing so, you could get regular updates from us!
Also, those who wish to be a part of us, and take this Coffee journey ahead, kindly check out the Work with Us page to get all the details 🙂
After all, Coffee is always a Good Idea!