You are a fun-loving person, yet you like to engage in hectic working schedules, it deters your enthusiasm after a while when your body and mind respond to the mental fatigue. Still, you are up another morning to conquer the world once again with the focused mind and the best of you!
Disclaimer: Sorry guys, this only happens only with the coffee fanatics(Pun intended)!
Yes, coffee does this magic to most of the people i.e. the ones who are not allergic to it. In fact, some amount of caffeine can lead some people to sleepless nights. However, the human body slowly adapts to the caffeine and eventually receives the coffee benefits.
Adding to the fact, there is a great difference between regular and organic coffee. To cut a long story short, for example, a person finds hard to focus on hectic work if he does not consume coffee whereas the coffee consumer would manage to focus. In a similar manner, a person consuming organic coffee will not only be able to focus on work but also have the best taste and health effects of coffee.
Hence there are more than one or two reasons that you shall consider and switch to the organic coffee. We have listed all the major reasons that will convince you to opt for the organic coffee instead of going for the regular ones especially the instant.
Why You Should Switch to Organic Coffee
Starting with the first reason that you need to consider, is the taste, and aroma of the organic coffee. Moreover, the organic coffee will have a peculiar taste that will hardly resemble the regular ones. We all know that the organic yields are closest to the wild/natural yields. Hence, it shows that if there is a difference of taste between regular and organic coffees then how bad the farming aids/technologies have impacted the coffee culture.
Adding to the fact, a coffee bean bag with the USDA organic certification will be free from the synthetic fertilizers. In fact, there will not be any inclusion of synthetic pesticides during any step of the farming process.
Furthermore, all these methods make the coffee filled with antioxidants and an acute taste with a delightful aroma. Also, the utmost amount of caffeine in that coffee will make you go crazy about organic coffee.
No Farmer's Demise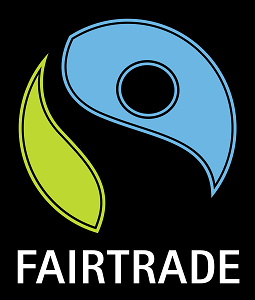 Many times, engaging in farming practices can leave poor farmers to depend on the uncertainty of rains, weather, etc. Also, you might have come across the African or American coffee cultivators to fall prey to poor yield and no other source of income. It is all because the quality of their yield will not be up to that mark.
On the contrary, this will not be the case with the organic coffee farmers. As the matter of fact, they will receive even higher bidding for their coffee bean just because of maintaining organic farming. Hence, a learned farmer growing organic coffee beans will never lead to a financial crisis.
Soil Degradation
Here we have another perspective on this topic i.e. organic farming also is also in favor of ecological well-being. In fact, USDA states it as one of the requirements i.e. farming methods shall not damage the ecology.
On the other hand, when we talk about the regular coffee, the farmer often demolishes the forest covers for cultivation coffee. It will not only damage the ecological cover but also demolish habitat of insects, birds, etc. Apart from that, farming trees will not be as dense as the forest cover which leads to soil erosion during the rainwater flow/runoff.
Health Benefits of Organic Coffee
Finally, organic coffee has benefits in increasing memory as well as controlling some types of cancer especially liver cancer. However, it is not yet a known phenomenon of how much coffee can actually be beneficial during cancer. Hence, there are firm results to believe coffee as a cancer-curing agent to date.
The EndNote
Hence, we conclude our article with a verdict that it is always beneficial to consume organic coffee. Also, by consuming organic coffee, you will not only be having health benefits but also saving the ecology and contributing to cultivators prosperity.