It's important that you take out some time, and maintain your home appliances. This holds true for the espresso machines as well. Cleaning and descaling espresso machine, not only improves the brewing quality, but it also extends the life of your most valuable friend at home. 
Hard water is another issue. It could actually clog the machine and badly harm it. Not to mention, this can also alter the taste of the coffee.
To put it another way, descaling is always a good idea no matter what type of water you are using on it. Just a preventive step for keeping your espresso machine happy, which in turn will keep you and your loved ones happy.
How to Descale an Espresso Machine
Now, you may ask how often should you descale an espresso machine. It depends on two key factors – the amount of usage and water quality.
For hard water areas having 6 or 12 cups in a day should perform descaling monthly or every 3 weeks time respectively.

Whereas for soft water people, brewing 6 or 12 cups per day should descale the espresso every 3-4 months or 2-3 months respectively.
Coming on how to descale espresso machine, you have to go through a few things before getting started.
The first thing to check is whether an automatic descaler program is added on the machine or not. For example, some machines gush out water at regular intervals that helps in preventing scale buildup issue. If this automatic descaling is not added on your machine, then you will have to do it manually.
Things You May Need for Descaling Espresso Machine
You can use any of the listed products for making a homemade descaling solution.
VINEGAR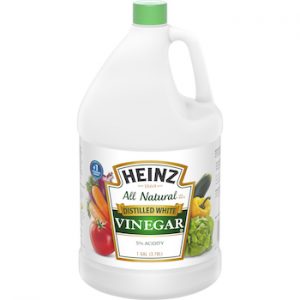 This one's cheap and an effective descaling agent for your espresso. One important point to remember, you need to get the natural vinegar without any kind of mixture or solution prepared with another element.
After the descale espresso machine with vinegar, you will have to clean the machine with fresh water. You can repeat this until you feel like all the vinegar is washed out.
CITRIC ACID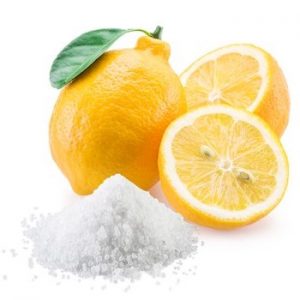 This element is naturally found in lemons and other citrus-based fruits.
You can buy the powdered form of this acid, which is used at many culinary places in place of vinegar or lemon. It's also called the 'sour salt'.
Though making citric acid descaler is not much of a tiring work! You can prepare it by keeping the descaling ratio as 1 liter of water to two tablespoons of citric acid.
COMMERCIALLY-MADE DESCALING PRODUCTS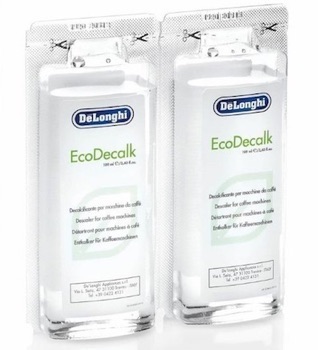 The third way of decalcifying espresso machines is by using the commercial-made descaler. As a pre-requisite, make sure that the descaler works for the espresso maker, and also it's 100% natural.
In fact, espresso brands like the DeLonghi provide descaler liquid which is best suitable for descaling the DeLonghi machines.
How to Descale an Espresso Machine (Step-By-Step Guide)
There are a bazillion types and brands of espresso machines out there. Some of them may have an automatic descaling thing, while others have to be descaled manually.
If your machine falls in the first category, then you can go YAAAAY, while others – come on, let's get started with the descaling.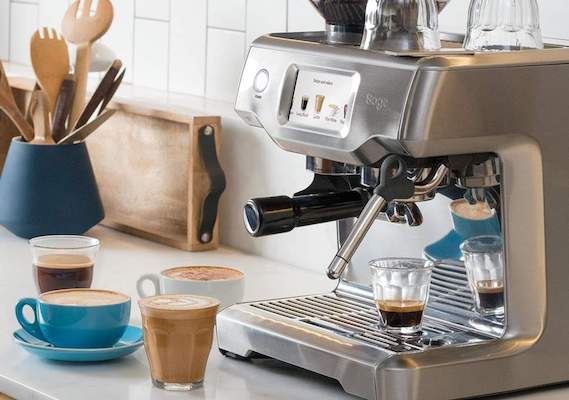 The steps that you need to follow for Descaling the Espresso Maker are given as follows-
First, you need to decide the decalcifier you are gonna use for the process. Choose any one from the above-listed options.
After you have decided the descaler product, next comes the part of mixing up. For example, if you have chosen the citric acid powder, you will have to dilute it with water. Kindly follow the instructions in the same way as directed by the espresso brands.
Remove the portafilter component and see the internal state of the machine more clearly.
Enable a short extraction through the machine till it comes out of the portafilter feeder. Turn the machine off, and let it cool for 4 minutes.
Then pulse hot water inside the machine for 2 minutes, with a waiting time of 4 minutes.
Don't forget to include the steam wand in the process, as it also needs descaling.
Turn off the espresso, and again giving a cooling time of 4 minutes.
Repeat the steps of rinsing as many times you want, until you feel like all the descaling elements are removed.
Lastly, take a sniff of the water coming out of the machine, and check if there's any different smell coming from it except for the water. Yeah, water is odorless so yes the water coming out from the espresso should be odorless too.
And done!
Check Out These Top Espresso Machines on the Market:
Once you are done testing the smell, and if it smells like water then you can proceed with making espresso and other coffee drinks on the machine. It's time to reward yourself with a cup of espresso, for your efforts and time invested with the descaling work. Kudos!
What do you think about this article? Do you have any additional point or tip to add? Comment them below, and as always keep brewing.