Since a long time Coffee is among the most popular drinks in the World. Many of us begin their day with a cup of coffee. Lets see some amazing coffee stories!
Hence, it is obvious that people will be having a lot many memories associated with coffee. Our present article is about such sweet and weird coffee stories and short coffee tales which you will surely love to read.
So, just grab a cup of coffee and start scrolling down the screen!
These are the coffee stories that you will surely remember for the rest of your life!
Coffee Stories – 21 Sweet and Weird Coffee Tales
Below given is our compilation of some Coffee Stories.
If you are a coffee lover, then these coffee stories are surely going to give you a blissful feel while reading them. Kindly go through them and know about some great Coffee Love.
#1. Stella Liebeck – A Lady who sued McDonald's for $160,000 fine for Hot Coffee Spillage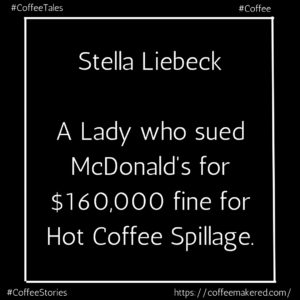 In the year 1992, Stella Liebeck purchased a cup of coffee from a McDonald's restaurant. While adding cream and sugar to the coffee cup, she accidentally spilled the coffee on her leg. This got her serious burns and she was hospitalized for 6 weeks. After the result of this lawsuit, McDonald's reduced the temperature of their coffee from 190 °F to 150 °F.
#2. Serena Williams – Once stopped a match to drink a cup of Coffee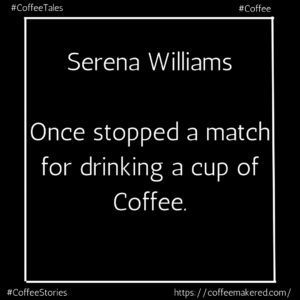 Among these coffee stories, during a Hopman Cup Match in January 2015, Serena Williams lost the first set to Flavia Pennetta. After that, she had a cup of coffee with the permission of the referee. After having coffee, she won the next two sets, claiming for a victory
#3. A Robber – Who didn't leave a cup of Coffee even during a robbery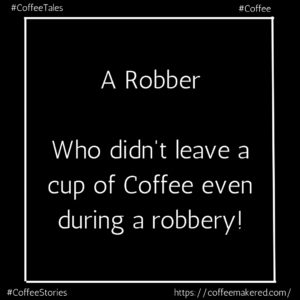 In May 2012, an unusual kind of robbery took place at Oasis News store in Wythenshawe, Manchester. The burglars entered the shop for looting cigarettes and tobacco. Out of them, one was holding a coffee mug in his hands. Cool yeah!
#4. Melitta Bentz – The inventor of Coffee Paper Filter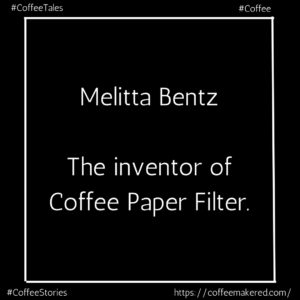 A homemaker from Germany, Melitta Bentz was tired of using clothes and socks for coffee filtering. Once, she took a page out of his kid's notebook and filtered the coffee using it. Perhaps, this is the beginning of the use of Coffee Paper Filter in the world.
#5. Pope Clement VIII – Who permitted the Coffee for Christians!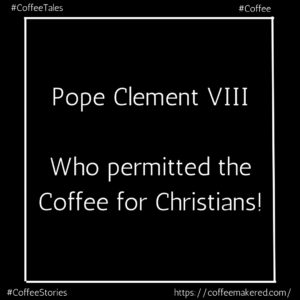 Till 16th Century, confusions were prevailing among the Christians about consuming coffee. Pope Clement VIII put an end to them. He declared that the drink is so much exotic that it is a sin to not to let people drink it.
#6. Starbucks – The Largest Coffee House Chain in the World!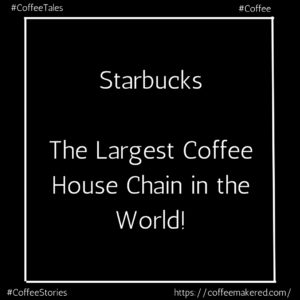 Among these coffee stories, having more than 27,000 stores across the world, Starbucks claims to be the largest coffeehouse chain in the World. After all, they serve such delicious coffee!
#7. Annette Williams – A Lady who got $15,507 for throwing boiling coffee on a Co-Worker!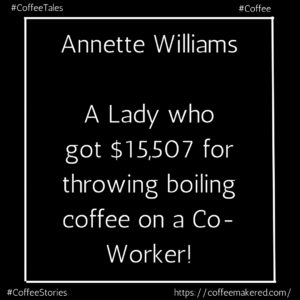 On April 1, 2017, Annette Williams had an argument with her co-worker Priscilla Horne. She was so angry that she threw a cup of boiling coffee on her. She resigned from there, but the Employment Authority found that the proper dismissal procedure isn't followed. As a result, the company was fined $15,507.55.
#8.  California – Where it is necessary to have a Cancer Warning on the Coffee that is being sold!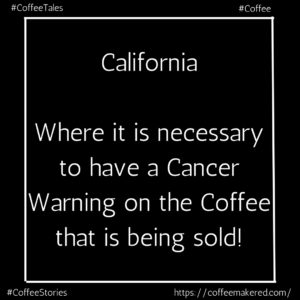 With a Judgement in March 2018 in California, the court has made it compulsory for the coffee products to have a Cancer Warning on them. Otherwise, you wouldn't be able to sell them on the market.
#9. Yakima Police – Where you can have 'Coffee with a Cop'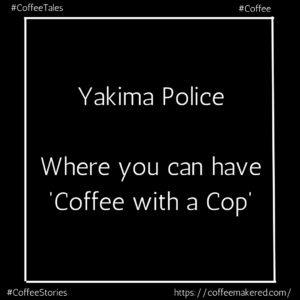 The Yakima Police are often facilitating the citizens to have a cup of coffee with them during lunchtime. This initiative is for bringing the police department and citizens closer to each other.
#10. Artemi Panarin – A guy who names himself 'John' while ordering Coffee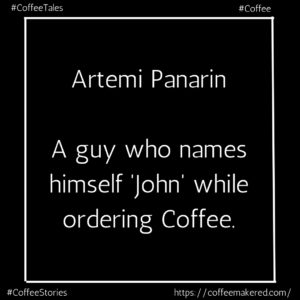 Among these coffee stories, hailing from Russia, Artemi Panarin is residing in Canada. Because of frequent mis-spelling of his name, while ordering coffee, he identifies himself as John.
#11. Hasta Muerte Coffee – A coffee shop in Oakland which doesn't serve Coffee to the Police Officers
Although they are receiving a lot of criticism, Hasta Muerte Coffee Shop is with their policy of not serving coffee to the police officers. The only reason for it is that they don't wish to disturb the Physical as well as Emotional Safety of their consumers.
#12. Jacob Cachia – The man whose parents fulfilled his dream of owning a Coffee Shop when he was on Hospital Bed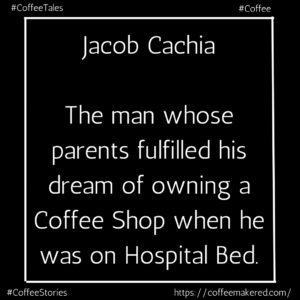 Jacob was going through Meningoencephalitis in the year 2013. His parents laid their full efforts so as to make his dream come true. Finally, in July 2017 they inaugurated the Jacob's Brew in Marsaskala, Malta.
#13. Kopi Luwak – The most expensive Coffee in the world which is produced from Palm Civet Cat's Poop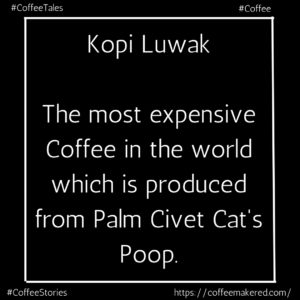 In order to produce Kopi Luwak, the farmers feed them with the coffee beans. Later on, they collect their poop, filter it and produce the coffee from it.
#14. Coffee Shops – A place where many love stories start!
Coffee shops are a good place for dating. Probabilities are higher that you can easily find a couple whose love story started off in a Coffee Shop, if not yours!
Are you enjoying these coffee stories? Yes? Then keep on reading!
#15. International Coffee Agreement – The Constitution of Coffee across the World!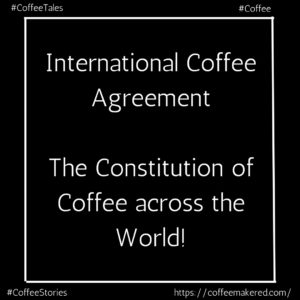 The International Coffee Agreement takes care of the various coffee related aspects of the World. It takes care of the import, export, cost guidelines and other such affairs.
#16. With a Cup of Coffee, I signed my first agreement!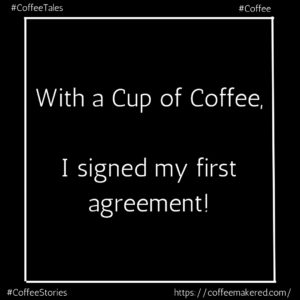 Discussions on various projects take place through a meeting. During such intense meetings, Coffee is the only source to get freshness. We can celebrate such happy moments with the sweetness of coffee.
#17. She was an Architect, He was a Writer, A cup of Coffee brought the creative couple together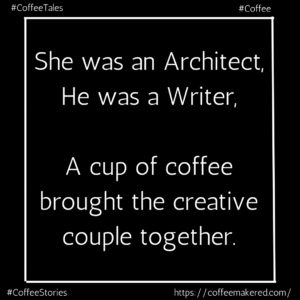 In order to carry out creative work, we require creative ideas. A refreshing cup of coffee is perhaps a good choice to get energy and good thoughts. Perhaps, among the creative couple coffee is the connecting bond.
#18. And at midnight when no sound was there, Coffee often raise the music in my head!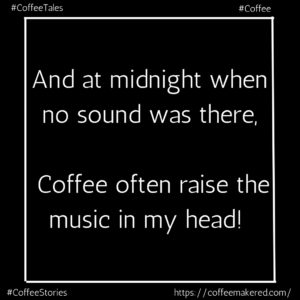 For musicians, silence is necessary so as to focus on it. Working at night is tiring. But, drinking a cup of coffee can make you work with full concentration even in the night.
#19. Wars will not happen if fought on a Coffee Table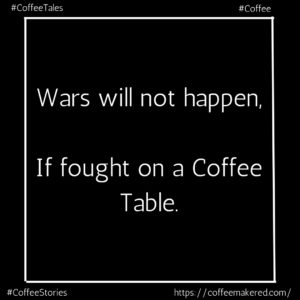 No one can think of a war when having a cup of Joe. It should be made mandatory to fight all the wars on a Coffee Table. The World will be at peace, very soon.
#20. Whenever writing got tough for him, A cup of coffee was enough for giving him thoughts!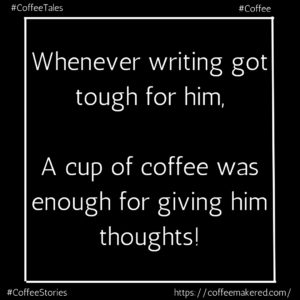 Writers require a better concentration and good thoughts. Nothing else can get you good thoughts rather than a warm cup of coffee.
#21. And when in the night my back used to pain by sitting continuously on the chair, A Cup of Coffee was the only relief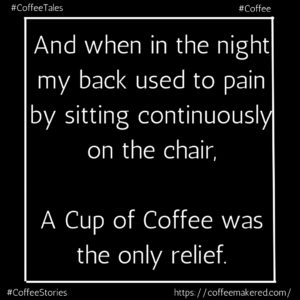 For the people who work on their computers or laptops day and night. For them, taking a coffee break is mandatory. Or else, what else will get them a relief?
We hope that the present compilation of, Coffee Stories – 21 Coffee Tales Which Will Increase Your Coffee Love is interesting for you. When it comes to Coffee, we all are having some good memories. The main aim of this compilation is just to share some interesting knowledge and wonderful stories with you.
If you liked our article, then don't keep it limited to just you. Share it with your friends, family and loved ones. If you want to read more such kind of articles and get knowledge about coffee, keep reading our posts on CoffeeMakered.
Drink Coffee, Spread Love!