Did your first attempt at Coffee go wrong? Took it lightly with the measurements?
Well, it happens! That's how you learn and get better the next time. I am going to have a detailed discussion on Coffee Measurements, and also on how to keep up on the 'Coffee to Water' ratio (that's the main concept of all).
Either you are a victim of wrong measurements or someone who wants to learn the concept just for understanding.
Coffee is a lot more about the measurements and the perfect timing. Measurements hold the higher importance though. There are these tiny concepts which we mostly overlook, but later they turn into a bigger issue.
Coffee Measurements: How to measure Coffee Scoop/Spoon size
Before starting with the measurements and all the 'how many cups of coffee' questions, there are some important factors that you need to consider and check for good coffee brewing.
First is the type of coffee you are using for the preparation, and the second is the Grind Level of the coffee bean.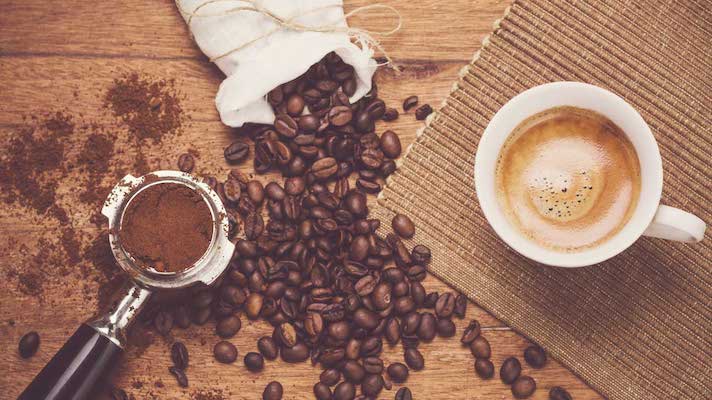 Yes, this is very necessary for a quality Coffee making. If you are following a recipe from an online source, then make sure that you are using the matching coffee bean for the making. No coffee bean is the same, or even taste any bit similar to each other. Even the preparation remains different, which also includes the coffee scoop size.
I will start with the bean type – this solely depends on what you are preparing.
Make sure that the

Coffee Bean is fresh

, and it is the right type.
Does your preparation need the

Espresso Roast or the Filter Roast?
These were the points that you need to look for before getting into the measurements. After you are done with the selection of the coffee bean, it's time to take a look at the measurement details for the preparation.
How Much Coffee should be used per Cup?
For a quality coffee brewing, there are three variables that you need to consider. The number of coffee cups, cups of coffee grounds, and finally the quantity of water.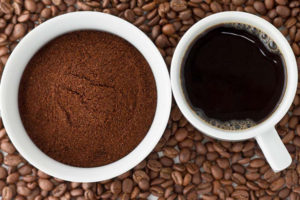 If you figure out all these three variables, then you can say that you have sorted out the Coffee Measurement problem. By keeping a measurement thing, you could make the best coffee and also keep it consistent all the time.
To answer your question on how much coffee required for brewing, I will divide it into two section. You may have a Coffee Mug or a Coffee Cup, so depending on what you have got choose the appropriate option.
All the measurements that I am going to list out will give a decent and strong coffee. You could make suitable changes and reduce the coffee grounds as per the requirement and preferred coffee style.
Coffee Cup vs Coffee Mug Serving
It depends a lot on the type of the Cup you are using, is it a Coffee Cup or a Mug? That's why the measurements and other questions like 'how much coffee needed for..' is to be answered. This will not only give you the best quality Coffee but also make the best out of your Coffee Beans.
⇒Starting with the Coffee Cup (6 ounces of Coffee)
For 6 ounces of a cup, you could add 0.36 ounce or 10 grams of the coffee into it. This was for the coffee cup which is usually 6 ounces, whereas for the Coffee Mugs it will be increased to 8 to 9 fluid ounces. The next challenge is to measure the 0.36 ounces, and there are ways in which you can do that.
So, how many tablespoons make up a coffee scoop? Take a scoop full of coffee which is 2 tablespoons of coffee and this will be an approx. of 10 grams of coffee ground.
Hope you got it! Let's make the explanation more easy for you.
If you want to prepare a 6-ounce coffee (that's the ideal measurement of a Coffee Cup), you will require 10 grams of coffee ground, and that equals 1 Coffee Scoop.
This 1 Coffee Scoop = 2 tablespoons of Coffee Ground.
Coming to one fact about the Coffee Scoops, you won't get the right measuring scoop easily. You need to know that 2 tablespoon makes a Coffee Scoop. Measure the coffee on the tablespoon, and check if the scoop is of the recommended measurement. If it doesn't then you can adjust the scoops, and make it a 2-scoop if needed.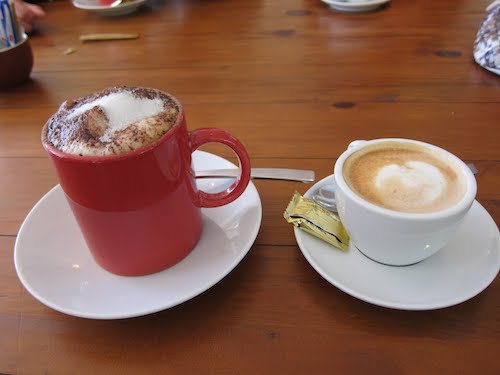 ⇒How much coffee to use for a Coffee Mug?
Coffee Mugs can go by a maximum of 10 ounces, so it can fall between 8 or 9 ounces as well. In this case, you could make use of about 2 and a half tablespoon of coffee, with a 10 ounce of water.
If you keep on increasing the number of cups, then you just have to keep on adding the 2 and a half tablespoon with the Coffee grounds. For a 2 cup serving, you will add 5 tablespoons of coffee. And, this goes on as you increase the number of cups.
With the help of the quantities and the numbers, you will have a better sense of making changes with the Coffee Grounds and Water.
Coffee to Water Ratio (All the Standard Measurements)
This is the main ratio which decides the quality of the Coffee you have prepared. If you keep any of these elements low or high than the required, then you will get a weak coffee in the resulting end. It is important to get it right and check on the recommended quantity for a specific number of cups.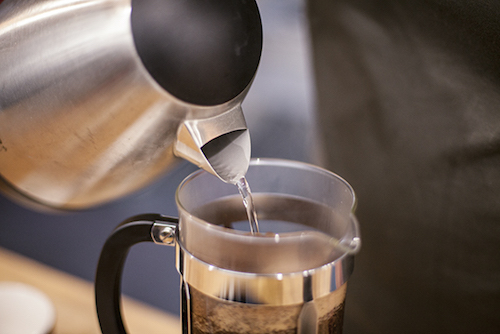 Ah! Not all the Coffee Cup sizes are same. I will be listing out the amount of Coffee and Water recommended for a particular Cup Size.
For 5 ounces Coffee Cup –
1 cup = 5 ounces of water + 1 tbsp of coffee
2 cups = 10 ounces of water + 2½ tbsp of coffee
3 cups = 15 ounces of water + 4 tbsp of coffee, and this goes on.
For 8 ounces Coffee Cup –
1 cup = 8 ounces of water + 2 tbsp of coffee
2 cups = 16 ounces of water + 4 tbsp of coffee
3 cups = 24 ounces of water + 8 tbsp of coffee
Can you see a pattern here? Yes, once you get the measurement done right for 1 cup, then you could figure out for any number of cups.
For 10 ounces Coffee Cup –
1 cup = 10 ounces of water and 2½ tbsp of coffee
2 cups = 20 ounces of water and 5 tbsp of coffee
3 cups = 30 ounces of water and 7½ tbsp of coffee
That's how it works.
Another point which we noted here, the Coffee Cup Size will be equal to the quantity of Water to be added for coffee. You can definitely make any slight changes in the scoop size or cups of water if you find the need to.
In the end, you must enjoy the coffee!
With the above references, you could get a better understanding of how much coffee is required for preparation. The values will change depending on the Cup Size, the Coffee grind type, and also on the Coffee Bean used.
Going by the exact measurements is the first thing that you need to do, and for all the basic brewing you could keep the above values in mind.
All these theories and numbers have been tested and proved by our expert team. So, there is no chance of having any doubt about them. But I would love to hear from you people about your Coffee Brewing updates!
Follow us on CoffeeMakered for more interesting facts & Coffee News 🙂